This Native Affairs report on conditions on Roy Hill Station shows that, by September 1953, wages and conditions for Aboriginal workers had significantly improved as a result of Daisy Bindi's actions.
Report of Conditions on Roy Hill Station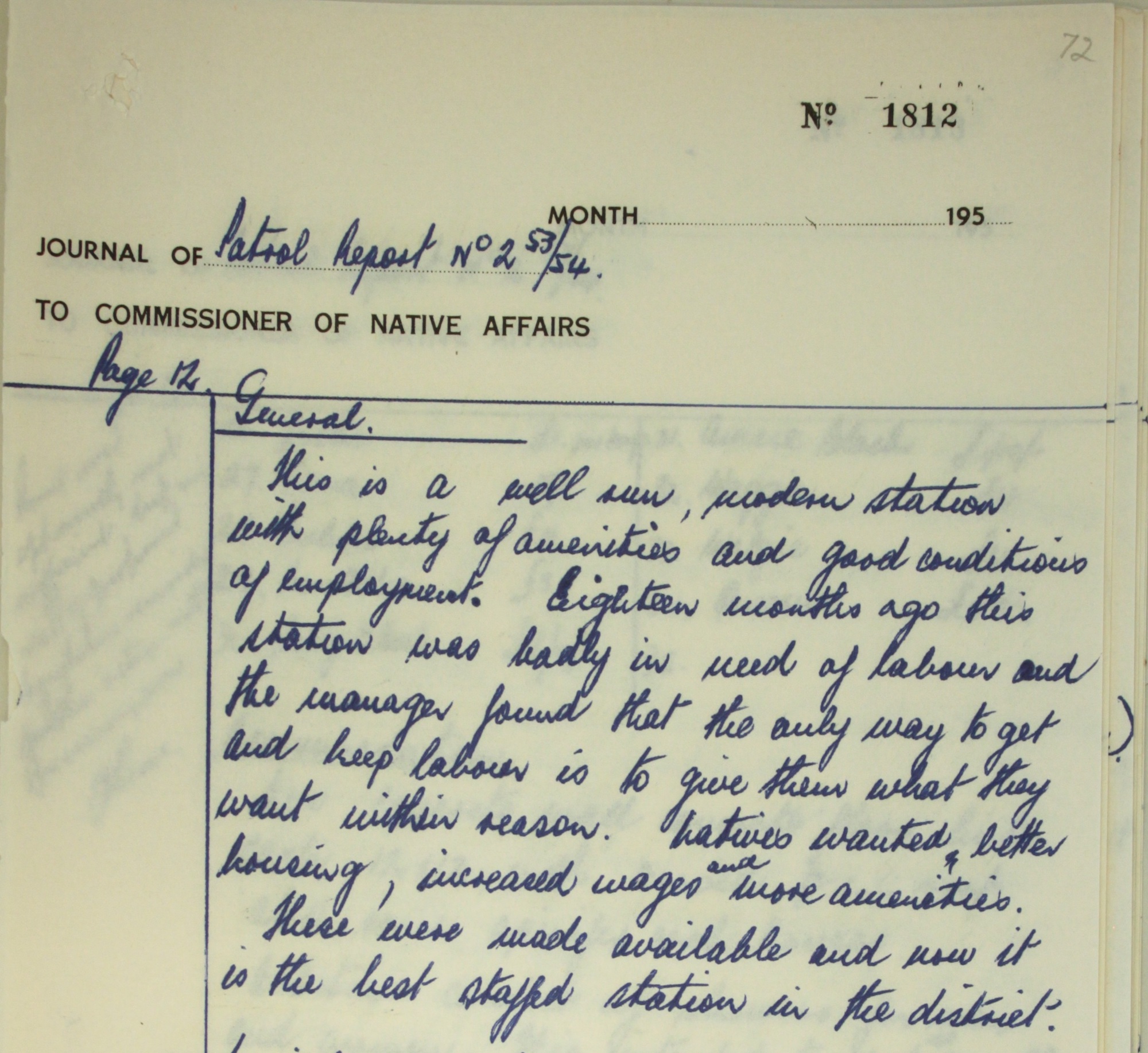 Citation
Harvey Tilbrook, Native Affairs patrol report no. 1 of 53/54, September 1953, p. 12, SROWA, 1952/0573/072.