Because marrngu had the option of joining the cooperative, employers were forced to offer higher rates of pay to attract or hold on to Aboriginal workers, as this extract from a Native Affairs Patrol report indicates.
Employers Forced to Offer Higher Pay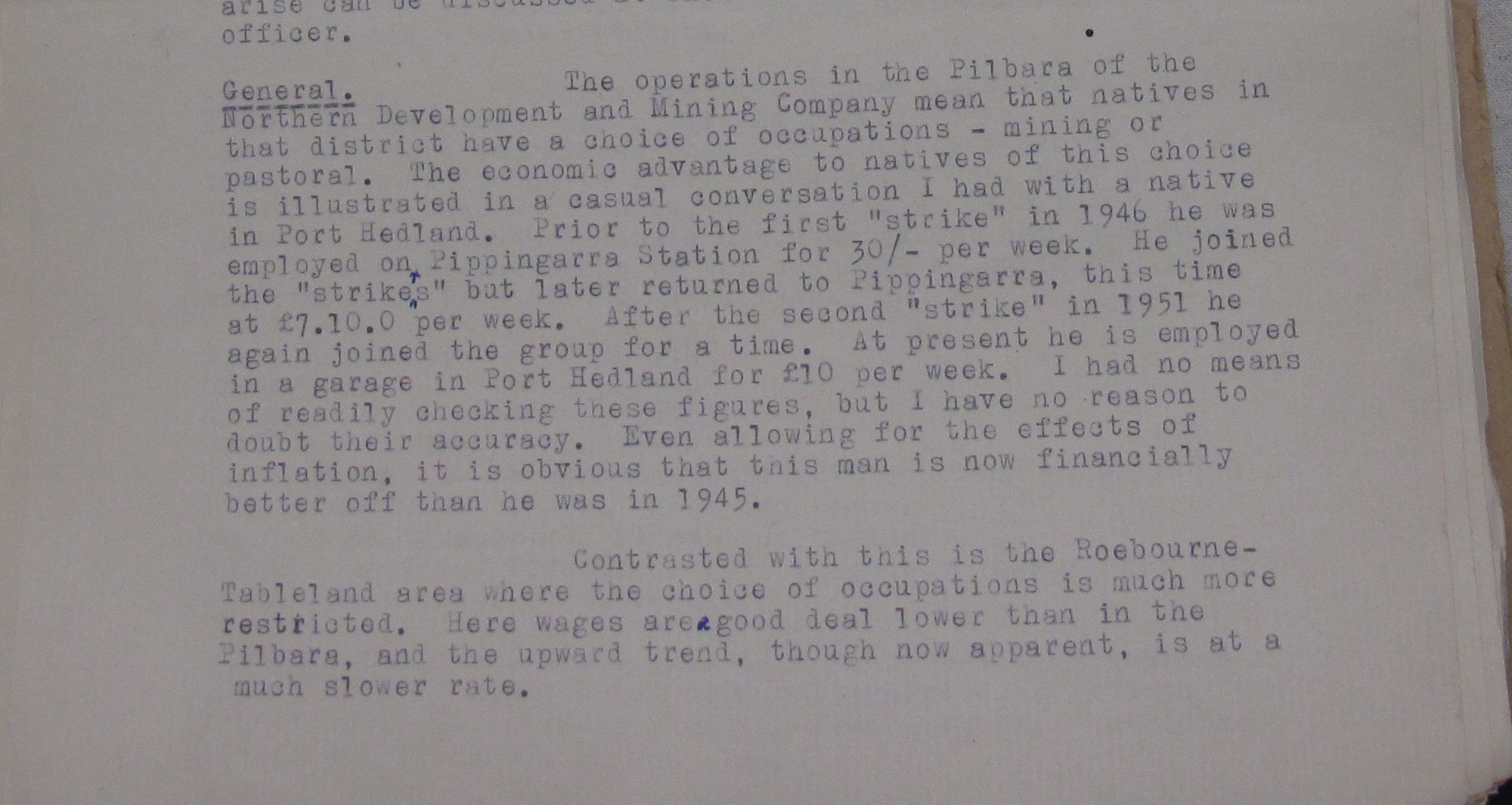 Citation
Frank Gare, patrol no. 1/52-3, June 1953, p. 2, SROWA, 1951/0779.