McLeod left the Pilbara in about September 1954, and the group, now reduced in size, continued under Mitchell's leadership. Unable to market mineral or purchase supplies, Mitchell appealed to the Department of Native Welfare for urgent assistance.
Ernie Mitchell Appeals to Department For Urgent Assistance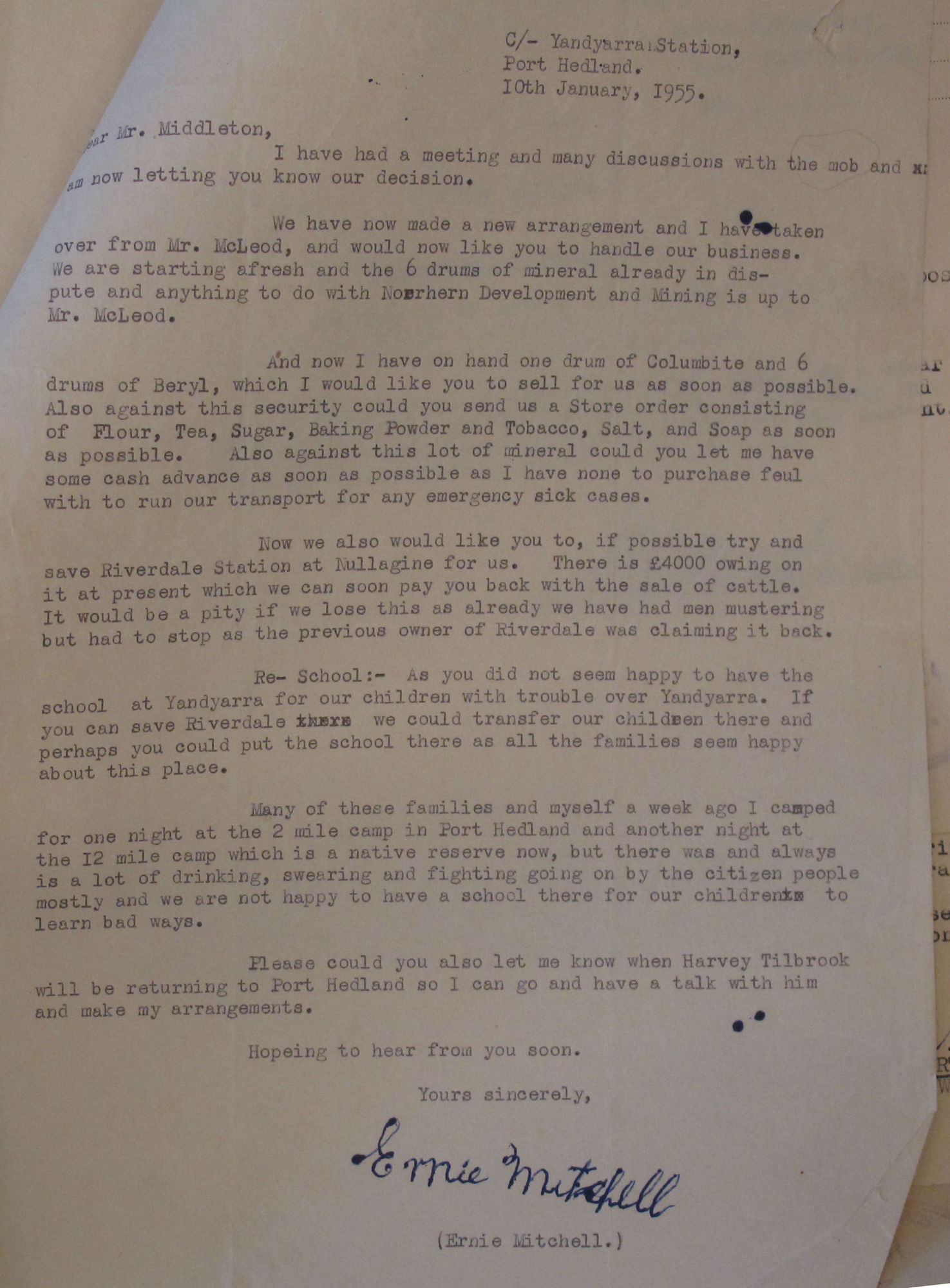 Citation
Mitchell to Middleton, 10 January 1955, SROWA, 1954/0204/7.