With the arrival of Kathleen Brown, children and young people from mining communities arrived at Yandeyarra for schooling. Kathy's husband, Max, took this photograph of students on route from mining camps to the new school. 'The white man on the cab … is Sam Fullbrook, artist, formerly student of Melbourne Gallery mentioned at the conclusion of Bernard Smith's Archibald Prize review in Meanjin 1/1953', he told Shirley Andrews.
Students On the Way to Yandeyarra for School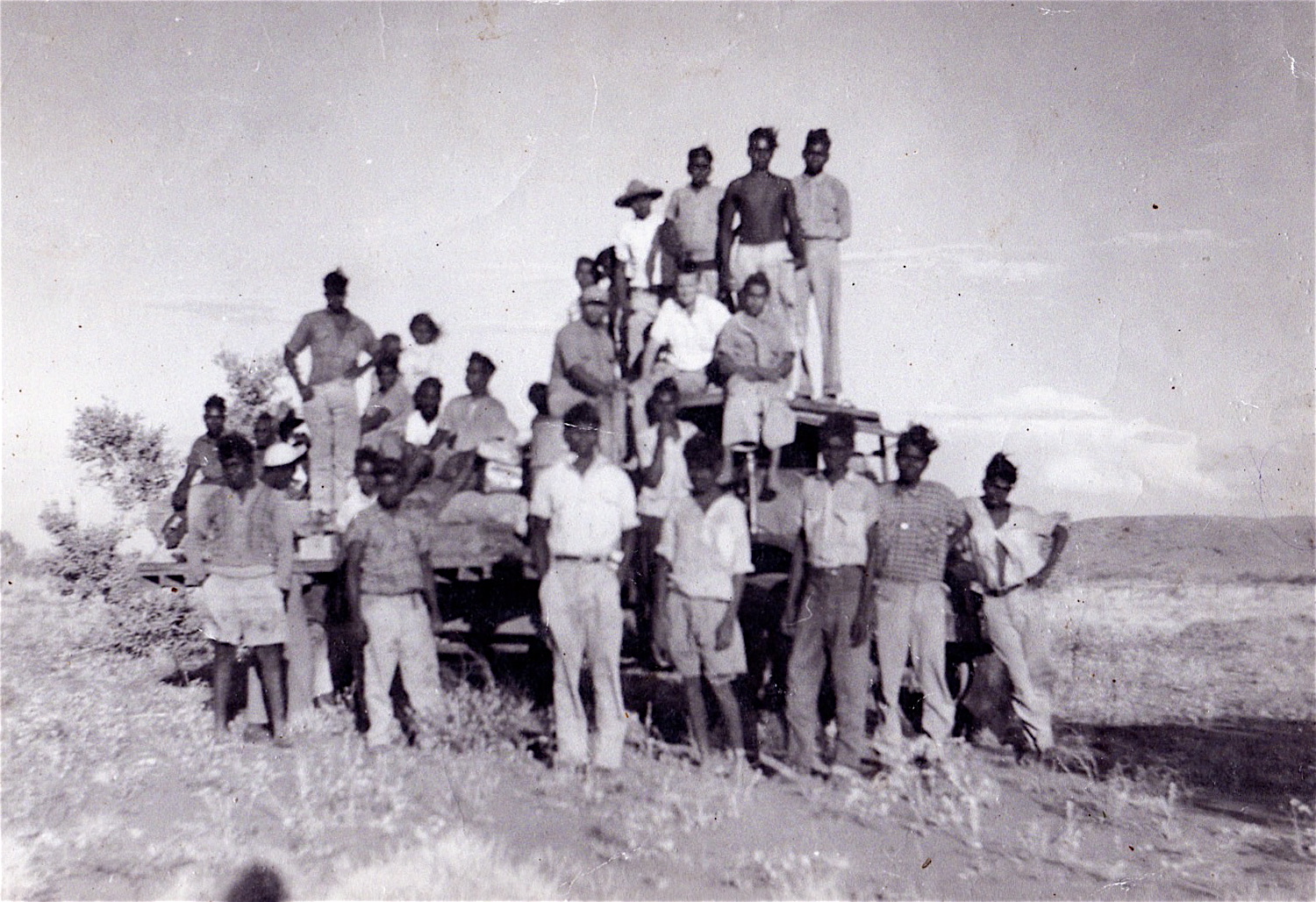 Citation
On the way to Yandeyarra for school, photograph by Max Brown, 1953.