A key episode in the remembering of the strike was the moment the marrngu stood their ground with the police at the Twelve Mile Camp.
Remembering the Moment Marrngu Stood Their Ground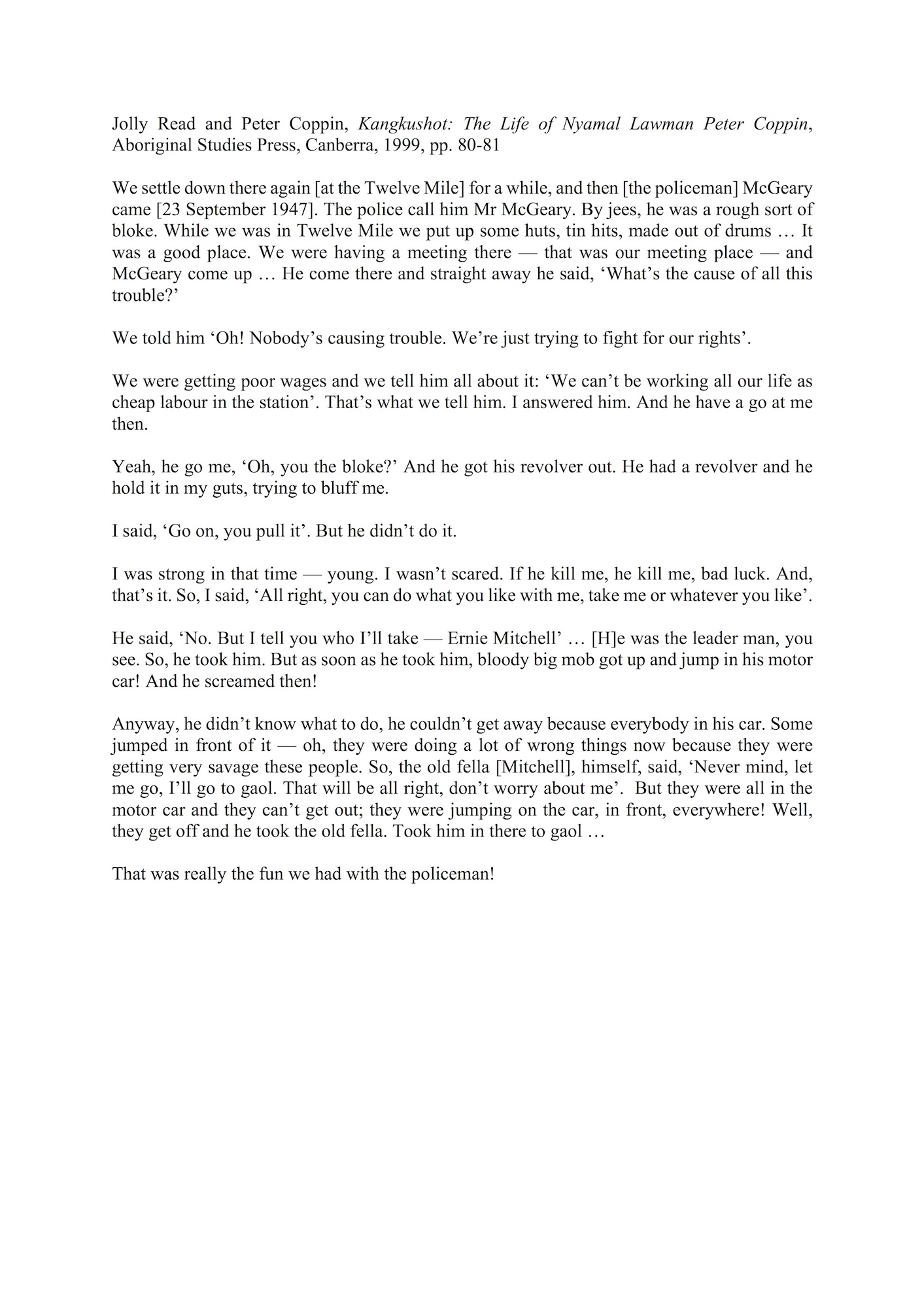 Citation
Excerpt of Jolly Read and Peter Coppin, Kangkushot: The Life of Nyamal Lawman Peter Coppin, Aboriginal Studies Press, Canberra, 1999, pp. 80-81.