Shortly after the publication of Donald Stuart's Yandy, it was read to the marrngu themselves by a visitor to the Pindan group, the President of the Council for Aboriginal Rights, Barry Christophers. This experience seems to have prompted Christophers in turn to dwell on the historic importance of the strike and the cooperative in a short article he wrote for the radical Australian literary journal, Overland.
'Reading "Yandy" at Pindan'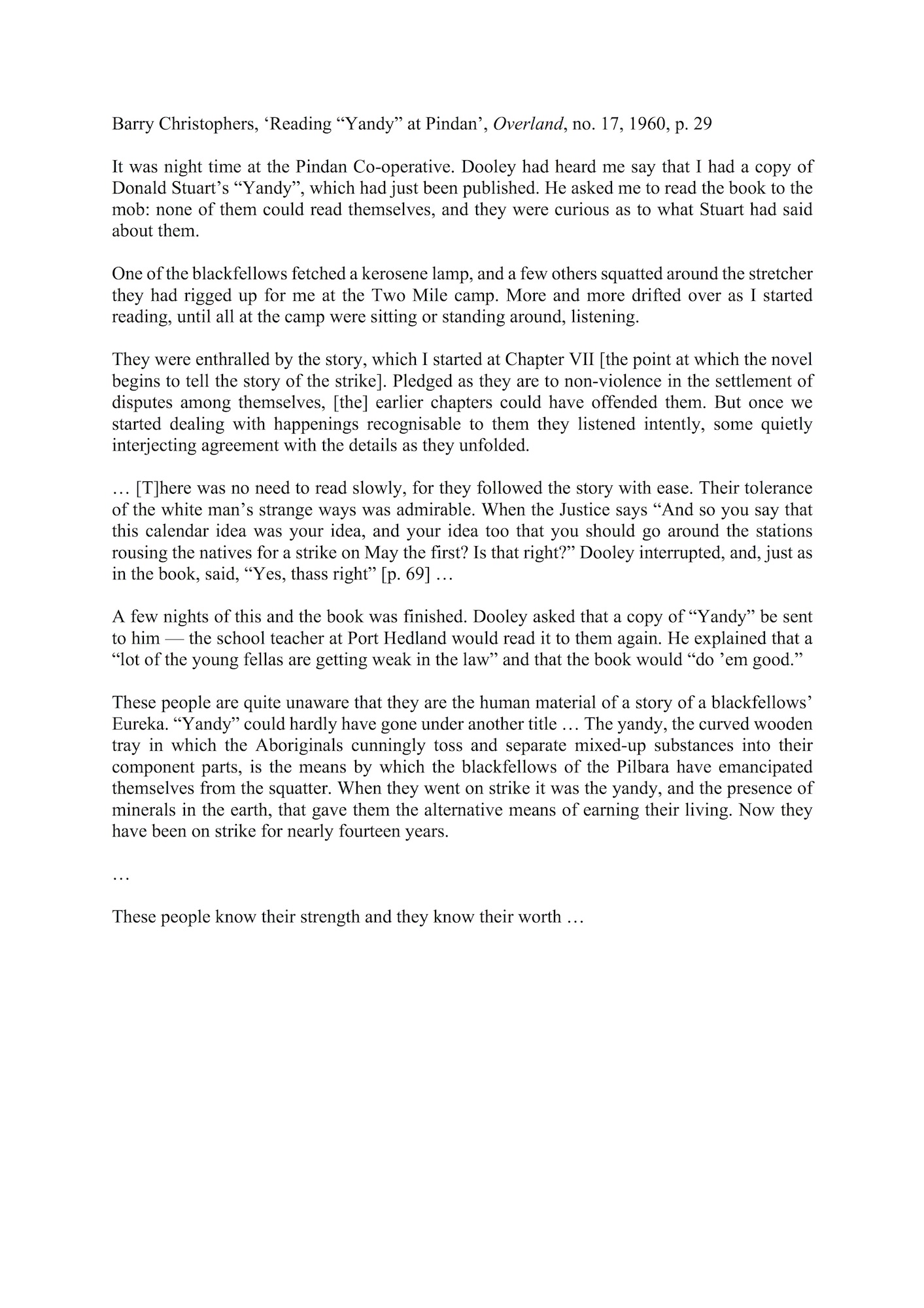 Citation
Barry Christophers, 'Reading "Yandy" at Pindan', Overland, no. 17, 1960, p. 29.