An effective social organisation was established, with systems for decision-making and dispute resolution. The organisation had to work as an economic unit as well as being socially and culturally satisfying to its members. Camp committees and women's committees were established. Yandeyarra was run by Peter Coppin and a women's committee, photographed in October 1953 by Bill Rourke.
Committee Women and Peter Coppin at Yandeyarra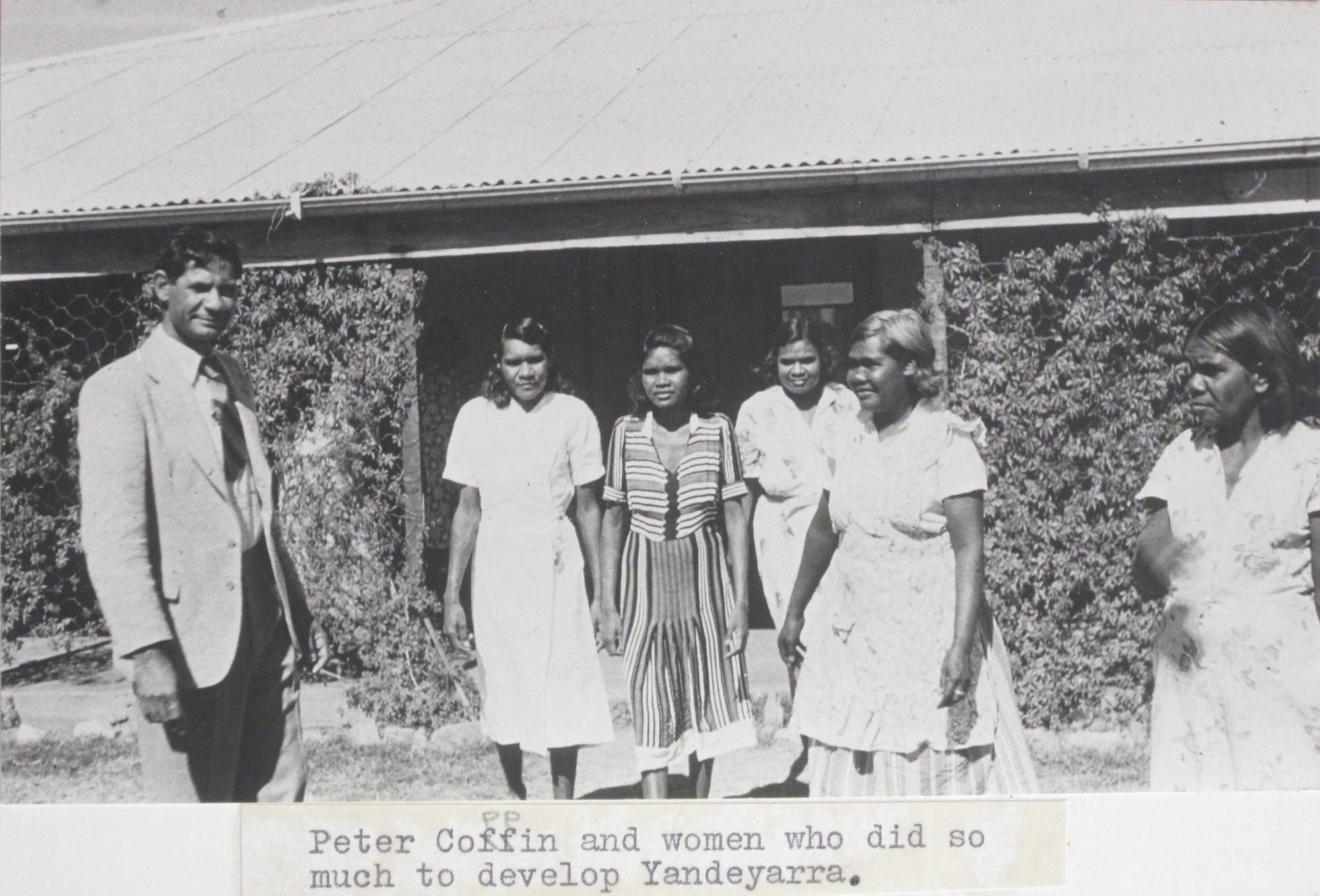 Citation
State Library of Western Australia, from a collection of photographs used by W.H. Rourke in his book My Way, BA729 (Albums).