The Anti-Slavery Society had been receiving information about events in the Pilbara since the strike began. In this letter, the Society seeks further information from the Native Rights and Welfare League (previously the CDNR) about the imprisonment of 43 strikers in 1949.
Anti-Slavery Society Inquires About Strikers' Imprisonment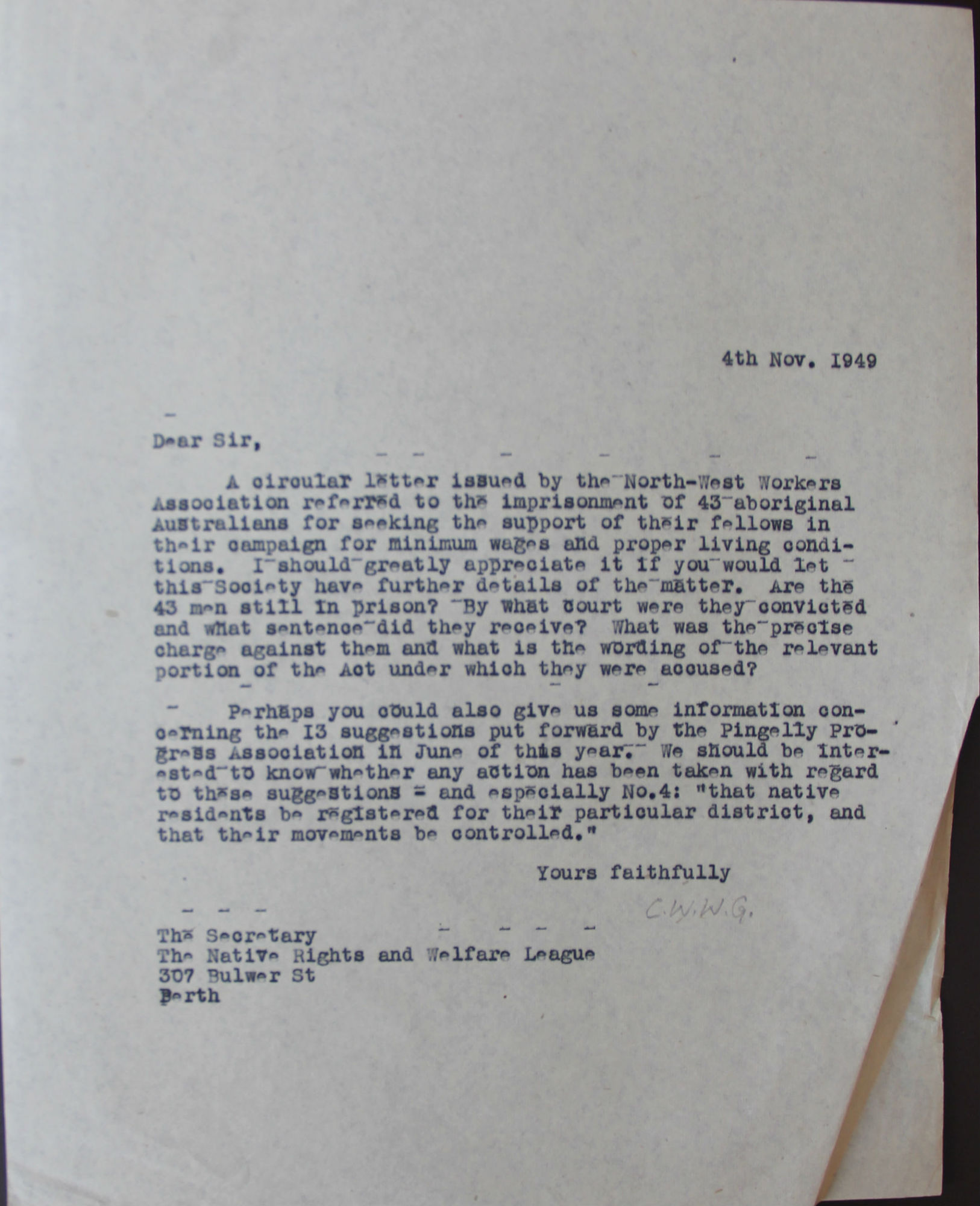 Citation
C.W.W. Greenridge, Anti-Slavery Society, to Secretary, Native Rights and Welfare League, 4 November 1949, Anti-Slavery Society Papers, Weston Library, Oxford University, MS G700.