In 1957 McLeod was invited to an important public meeting in Sydney organised by the newly formed Aboriginal-Australian Fellowship, at which a petition was launched calling for a referendum to change certain clauses in the Australian Constitution relating to Aboriginal people. Initially invited as a speaker, as this letter from John Millar shows, McLeod's role was later downgraded to that of guest of honour, with a five-minute speaking slot.
McLeod's Role at AAF Meeting Discussed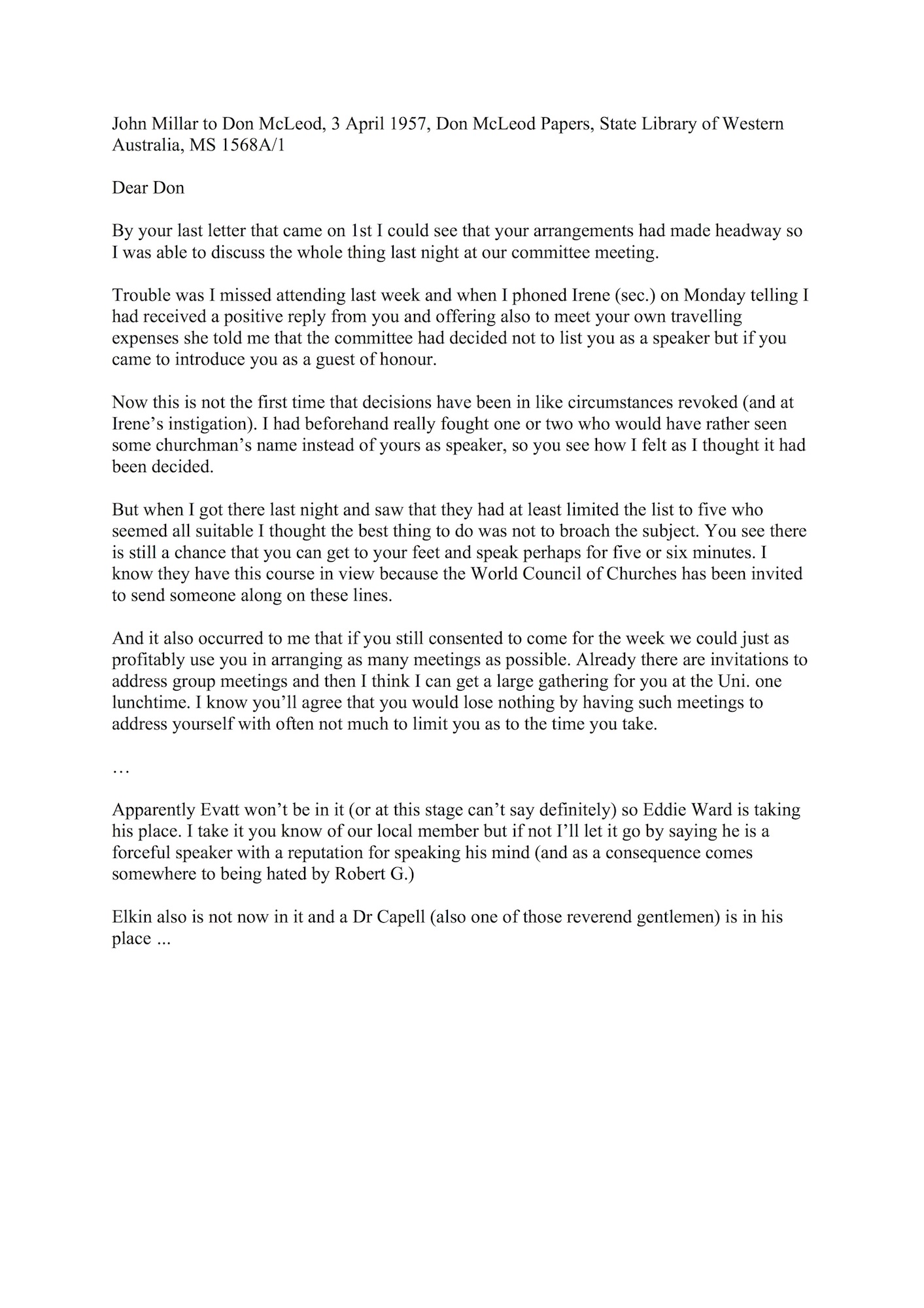 Citation
John Millar to Don McLeod, 3 April 1957, Don McLeod Papers, State Library of Western Australia, MS 1568A/1.